As I approach 30, I can't help but reflect on the expectations many of us have on love, romance, and intimate relationships. Like many, I grew up romanticizing love. Due to conditioning from fairy tales, tragic Shakespear plays, and societal expectations to find "the one" in a world of nearly 8 Billion people (no pressure or anything…), the expectations for what love is supposed to look and feel like was, frankly, unrealistic and unhealthy. 
In many ways, I'm in love with love. I watched romantic comedies, imagining myself as the nerdy and unknowingly attractive girl, hoping some guy could recognize my potential and love me enough to where I can finally love myself (red flag). I yearned for grand gestures – someone confessing their love, committing to great acts, and showing me how much they loved me in public settings to prove to others my value and worth (…red flag). I also didn't have healthy models of relationships growing up and this led me to experience a few toxic relationships (I'm proud to say I'm proactively working to heal and grow from them so green flag!. And yes, I'm in therapy for those who are wondering and highly recommend all of you to see someone. I will link additional resources at the end of the article).
After a devastating uncoupling and kickstarting this new chapter in my life (new place, new city, and new outlook on life, love, and peace), I am really want to say, fuck Disney and shitty love expectations! SERIOUSLY.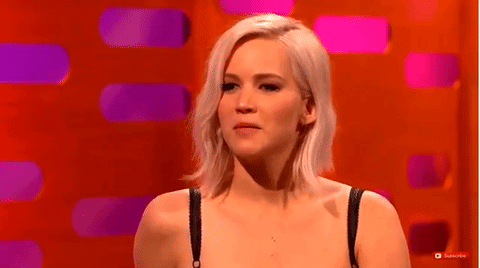 I don't know about you but I am so tired of fantasizing about love. Yes, it's exciting to connect with someone, share experiences together, and learn how to navigate the world with them. But dating is hard AF! People deposit potential connections and relationships faster than bad habits. And even if you met someone, unless you're both aligned (sharing similar values and goals) and are willing and able to build a strong partnership together (which includes conflict repair, enduring life's challenges, and addressing personal wounds/trauma), it can get ugly really fast! (Hurt people hurt people… which means we all need to heal and work on our own shit so we don't project and hurt someone else.)
Relationships are very difficult to manage. Most of us were never taught to address our childhood wounds, how to love ourselves before outsourcing it to someone else, or even how to select healthy partners. This is why many of us struggle to connect on a deeper, more intimate level. We all yearn to build a meaningful connection and grow together, but we don't know how to first work on ourselves.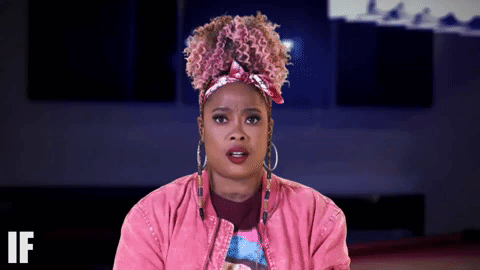 Let's also remember that not every relationship, whether a friendship, job or intimate connection, is meant to last forever. We glorify couples who have been together for decades but we don't realize what they had to endure (healthy and unhealthy choices) to achieve those milestones. Nor are many of us willing to put in the work. That means working on ourselves, being patient when selecting the right partner, and work together to build and grow a mutually fulfilling partnership.
Life is hard enough as it is (even before the pandemic). Let's not shame ourselves (or each other) for not having someone. Or worst, staying in unhealthy and unsatisfying relationships because we're afraid of being alone. If you're in this situation now, I promise you, whatever lies on the other side of coupledom is much better than what you're experiencing right now (again, as long as you're willing to do the work to love yourself and fulfill your own needs). 
To anyone being pressured by your friends, family, or community to date, get married, and/or have kids, especially before you're ready, I see you, feel you, and hope you're giving yourself so much grace and honor your own pace. We're all on different personal development journeys (PDJ), don't let someone criticize you for staying on track for yours. You are loveable. 
To anyone staying in a relationship they don't feel their best selves in, I highly recommend you check out Daniel Slouss's comedy show Jigsaw (warning: watching this might result in your breakup and freeing you from whatever's holding you back). It's ok if you're not ready to leave right now, tomorrow, or even next week. But know you don't have to continue walking on eggshells, hiding your greatest assets, and being in fear of upsetting your partner. You are lovable. 
To anyone that feels unworthy of love or afraid that without someone loving them, they are somehow less than, I am sending you so much love. I want to remind you, just because you exist, you are loved. And yes, you are so loveable!!
A hard lesson I had to learn, especially after a few toxic relationships and seeing so many others suffer in their relationships, is that a ring, license, and baby will not resolve the pain you're holding onto or experiencing (If anything, it magnifies it and makes it so much worse!). The fairy tales and romcoms do a great job of telling us that finding someone will solve our problems and fix that part of us we're ashamed of, doesn't it? Well, that's only because the story tends to end after the two get together. It doesn't show real-life issues, such as conflicts relating to money (talk about finances early!), in-laws, identity crisis (everyone goes through them), mental health (everyone goes through this too), and so much more. 
External, romantic love is not this magical entity that is supposed to "fix" you, solve your issues, or even provide your societal worth. If anything, it highlights our wounds even more. This expectation or way of thinking is rooted in a sense of scarcity. It also has a detrimental effect on our society. Unfortunately, people will stay in unfulfilling, or even toxic relationships, because they're 1) afraid to be alone (which can include being afraid of being ostracized for being single), 2) believe they deserve and/or willing to suffer in order to experience any amount of "love", 3) believe this is how love is "suppose to be" (due to unhealthy relationship role models), and worst of it all, 4) believe they don't deserve more.
PSA: YOU DESERVE THE HIGHEST FORM OF LOVE.
If you're with someone who hurts you mentally, emotionally, physically, and/or financially, I'm sorry to say but that is not love. That is control, manipulation, and more than likely has nothing to do with you. It has everything to do with their own issues, wounds, and trauma. You deserve better and you are not responsible for fixing, healing, or helping them. They need to be able to work on themselves, ideally, by themselves and their therapist. Again, you deserve happy, healthy, and unconditionally love, not one where you can't be your greatest and most vulnerable self.
If you need resources on how to leave a toxic relationship or domestic abuse,
please scroll straight to the bottom of this article. 
Before you run off and think I'm bitter about love, I'm not. I still love love but now, I have a much different relationship, both with myself and the concept of love. I love seeing happy couples. I join them in celebrating their love milestones. I am also doing the work to hopefully share the same joys one day. The biggest difference now is how I'm educating myself on the unhealthy tropes society sold us into believing what love is supposed to look like – grand romantic gestures (which are actually love bombs), chasing chemistry and excitement a "bad boy/girl/person" gives you (they're temporary highs and if you've experienced toxic relationships, secure people can seem pretty boring), and romantic getaways to solve your problems (they don't, and with poor planning, now you add on financial and potential safety issues to your list). 
Most importantly, I'm learning how to love myself in all the ways I would want someone to love me. Going on adventures, exploring, and trying new things. Holding space and being gentle when I mess up, get frustrated, or am feeling less than my best self. Respecting when I need to focus on work, writing, and knowing when to take a break and go for a quick run to get fruit teas. Enjoying good meals, great company, and reconnecting with my body through outdoor yoga. Showering myself with love, acceptance, and grace, and of course, great sex and intimacy. 
This new chapter in my life has taught me it is possible to go from being a hopeless romantic to be a hopeful romantic. Now that I'm unearthing all the ways media and unhealthy couples skew my perception of what love is supposed to look like, I can relearn (and reparent myself) how to build healthy and satisfying relationships (whenever I'm ready to start a partnership again). It's also been a great experience learning what it looks like to love myself wholeheartedly. And whenever who wants to reap the benefits of all this love and only puts in the bare minimum or less love than I'm giving myself, I am quick to say, "thank you, next" because I know I got me. I know I have so much love to give and I am more than happy to share it with myself, my friends, my community, and others. 
Lastly, as a friendly reminder – being single isn't a death sentence! You're not less than, damaged, and there's nothing wrong with you if you haven't found "the one" (when in reality, many people settle for just anyone). Being single and on your own can be a beautiful thing! As someone who was always in relationships, putting other people's needs before my own, and is a recovering hyper achiever, I am fully embracing singlehood. This includes unlearning all the stigma revolving around it and simply focusing on learning, accepting, and embracing all aspects that contribute to me being me. Bonus, if and/or whenever I meet someone great, I'll be ready to lay the foundation for a healthy partnership. Until then, I get to enjoy myself and this wonderful life chapter to the highest degree possible. I deserve the highest form of love: self-love and you do too!!
Sending you much love and healing Strivers! 
Resources for relationships, therapy, and resources to get out of toxic relationships
Organizations
Influencers
Books, Readings, and Videos
If you have resources that had helped you overcome unhealthy love and relationship expectations, please share them in the comments!