I don't know about you, but it takes me forever to get through a book. Whether it's because I lose interest in the topic or I get so inspired, I start jotting down notes and ideas in my personal development journal and forget about the book altogether. The last time this happened to me, I was reading Marie Forleo's Everything is Figureoutable. If there was ever a time I needed to read this book, now is it! Everything in the world is crazy and with so many variables that are unknown, we all could use a little help to stay calm and maintain hope. 
In the book, Marie asked a question that sent me into a frenzy. The question was "What holds us back from consistently performing the level we're capable of?" Woah. Let that sink in for a minute. Did it hit anyone else at their core? 
I sat there and thought about it. The first thing I put down was "laziness/procrastination". We're all guilty of it. It was what came next that really opened my eyes.
On the second bullet, I wrote "fear of not being good enough". Then, as I sat there, thinking of all the other reasons why I don't perform at my potential, everything pointed back to my fear of not being good enough… 
Fear of failure

– nope, that's because I'm scared I won't be good enough 

Insecurity

– (smh) that's a symptom of my fear of not being good enough 

Not having the skills or knowledge on the topic or to solve a problem

– Eh, with access to the internet, you can get a PhD in any topic if you spend enough time down the rabbit hole… Even then, what's stopping me from doing the research, learning what I need to know, and eliminating that excuse all together? Even if I learned everything I could and would need to know, I still feel like I may not be good enough to solve the problem, overcome the barriers, and/or pursue the opportunity. 
You get my point. 
This realization led me to ask myself, why do we feel like we're often not good enough? Has anyone told us that to our face(s)? …Okay, sure maybe someone did. An ex, boss, hiring manager, a coach/trainer and so on. Each of us have been turned down, let down, or even put down before. It's natural to experience rejection.
Adversity challenges us to learn, grow and improve ourselves. 
What I'm curious about is why are we so quick to put ourselves down? Why do we tell ourselves 'no' when it comes to chasing our hopes and dreams? Are we trying to beat others to the punch to lessen the blow? If we actually want to achieve our goals, shouldn't we focus more on empowering ourselves than tearing ourselves down? How can we better equip ourselves to accomplish everything we've ever wanted? 
When it comes to personal development and achieving professional goals, many of us, myself included, are too scared to dream big. When I say big, I mean really big. Big enough where it might be slightly "impossible" to achieve but we go for it anyway. Not only are we afraid to give it our all, we're afraid of being honest with ourselves and others about what we really want. Why is that?
When did we lose our ability to dream? When did we give up the hope of becoming an astronaut, a doctor or the President of the United States of America? Why did some of us let go of our desire to make a difference while others continue to dedicate themselves to a notable cause? When did we give up on ourselves?
Why are we rejecting ourselves before others even have a chance to reject us?
You can use the argument "life happened" and you'd be right, kind of. It's fair to say we learned how complicated life really is in adulthood. Endless bills, debt and student loans. Continuously cycle of chores and responsibilities. Plenty of sacrifices and tough decisions to cripple even the brightest spirits. Then why do some people achieve great success, while others rely on their justifications of not achieving their goals?
There's no argument that privilege, systematic oppression, and certain circumstances are in play. I am not ignorant to that nor do I want to dismiss many people's realities. We all face rejection, adversities, and trauma. 
My question is how do we foster our hope, purpose and desires to rise above our conditions and conditioning to do better?
How did life happen to us? Will we continue to allow life to happen to us and simply accept things as they are? Or are we going to take back control of our own lives and make a difference, regardless of what we're going through?
I am not disillusioned into believing this will come easy. They don't and they still won't. That doesn't mean we can't put in the hard work to accomplish what we want. 
This is the time to reflect on our habits, behaviors, and direction. We all have the capabilities to put in the time, energy and discipline to hone our skills and develop our expertise. We must first become an apprentice, to study, learn, and master ourselves before we can master our craft. 
You may be on the way there. Maybe, you're putting in the work, doing what you believe is right but you're not getting the results you expected. Why is that? You may be asking yourself, why am I not living the life I dreamed of and getting everything I ever wanted? 
We all feel that way sometimes. Here's a few reasons why:
We don't work hard enough for it – ask yourself, how badly do you want it? How much are you willing to sacrifice to reach your goals? What comforts (sleeping in, spending time with friends instead of mastering on your craft, working to live instead of living to work at a job you love) are you willing to give up in order to be exceptional? That's why success is not easy. Success requires extraordinary amounts of effort, discipline, and drive.

We don't focus our energy, effort, and time into activities that will yield the best results – when was the last time you were able to buckle down and focus for hours? How often do you get distracted by your phone or tempted to go out when you should stay in and work? Do you let your friends or colleagues dictate your schedule? Or are you strategically using your time to become an expert? Or are you simply like most people, pretending to be busy so you can feel more accomplished and less irrelevant? So many of them are mindlessly working, hoping to get to the finish line, without realizing they're stuck on a hamster wheel. No matter how hard a hamster runs on its wheel, it will still go nowhere fast. 

We don't believe we deserve it – this is a reality for those who are close to getting what they want. They end up self-sabotaging because they feel guilty, unworthy, etc. You know the feeling of having

imposter syndrome

? That's it! You believe you don't deserve the success, attention, and opportunities you worked so hard for so now you feel uncomfortable in your own skin. It's perfectly normal to feel like an imposter. Instead of letting it paralyze you and hold you back, let it ground you, increase your EQ and help uplift others along the way. 
Going back to the topic of not feeling good enough. How do we do that if we're holding onto this fear? Truth is you can't. Until we're able to fix our limiting beliefs, we are bound to repeat bad behaviors and fall into old patterns. Elevate your beliefs and update them to better serve you.
Develop an extraordinary sense of focus. Then, master your discipline to reach your full potential and go after your goals. It sounds easier said than done because it is. That said, it doesn't mean you can't work towards overcoming your insecurities. 
Combat your natural instincts to give in to how overwhelming it all feels. Develop better habits that will help you grow over time and chip away at your fear of not being good enough. Here are a few ways you can do that:
Let go of your idea of perfections 
There's no way you can be great at something, anything for that matter, right off the bat. Talent can only get you so far. It is your constant effort and desires to learn, grow and develop that will set you a part of others. You can't get better if you don't try. 
"There are people less qualified than you, doing things you want to do, because they believe in themselves and take action"
Start small and build strong habits. Build it into your life. Write down your goals and positive affirmations. Set it somewhere so you can see it every day as a reminder to get just a little bit better. Over time, your skills will compound and you will see results. Don't give up if it's taking longer than you think. You will simply get the added bonus of mastering your patience as well. 
You won't get there if you let the pressure of being great on the first or second try to stop you from getting started. I should know. It took me years to get comfortable and somewhat satisfied with my writing. Because I was insecure about not doing everything right, I was crippled with fear and anxiety. I lost precious time, resources, and opportunities because I didn't allow myself the space to make mistakes, learn from them and grow.
Now, I'm more proactive on my personal development journey and am learning to not let my perfectionism get in the way of me creating content, connecting with my community, and hopefully, helping my readers (like you) feel more empowered to strive for what you want and who you want to be. Enough about me, back to the article!
Lose the distractions 
It's harsh but I have to say it. Whether it's unhealthy habits like partying, your desire to chase whatever gender you prefer, or even your own insecurity, put a pin in. Set it aside and forget it! Parties will be there. You will have plenty of time to date later. Insecurities, it's a life sentence (that is, unless you work on them, preferring through the content, resources, and connections you come across within our Strive community :D). 
You will have plenty of time to sweat the small stuff. Right now, focus your time and energy on being your best self and achieving your goals.
The parties, relationships, and toys you want to buy will actually get better once you get access to more money, influential people, and opportunities. Not only will you be able to afford more (maybe try not to indulge too much and lose everything you worked so hard to earn) but you may realize, it doesn't compare to how you feel achieving your goals and dreams. 
Determine your goal and purpose
Now that you've let go of your anxiety and distraction, do you know what you want? Truly ask yourself, what do I want? Go ahead, I'll wait.
For some, they can list out exactly what they want to achieve in life. For others, it's the hardest question they will ever have to answer. Some spend their whole life trying to answer this question but you don't want to wait until the end of your life to figure it out.
Before you freak out, know that the details – how you get there, can change. In fact, the most successful people took alternative pathways to accomplish their goals. That's ok! What's important is developing an understanding of what you want. Not what other people say you want or want for you, what you want.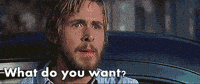 Determine what you're working towards, why and then, work backward to figure out how to get it. Again, how you get it may change. Naturally, opportunities and obstacles will come up. You'll have to think fast and adapt alternative ways to get to your goal. 
If you don't figure out what you're working towards, you will get lost, or worse, go nowhere, without your Northstar. With all this, you're not thinking about why you may not be good enough. Instead, focus on how you're going to get everything you want.
Don't let yourself reject you before others even have the chance to. Don't say no and rob yourself of that opportunity. Even if they say no, you can't do it, or it won't work, find another way.
Many of us feel like we're not good enough and this causes us to give in to our fears. It allows our inner critic to dominate us into submission and give up our power to fight back. It's ok to be afraid. What's not ok is allowing your fear to stand in your way of getting what you want. Think of all the great things you can do if you were to overcome your fears and prove to yourself that you are good enough. In fact, you are more than enough.
Inspired by Marie Forleo, Erica Williams Scott, Don Miguel Ruiz, and KT.
Contributor's Bio:
Melissa Thi Le is the Founder of Strive With Me, a business owner, and community leader. She loves learning about personal development, business, and social impact as she builds a life dedicated to combating social issues affecting millions of people. She created Strive With Me to build a community to support each other on their journey towards achieving their goals.
You can reach Melissa by sending her an email at Contributor@strivewithme.com or joining our Facebook Group. You can read more about what Melissa is striving for here and more of her articles here.