When someone hurts us, it's easy to take it personally. 
How could you not, right? They said something mean that they knew would hit us hard. They did "that thing" because they knew we were insecure about it. They went against their promises, violated our trust, and tainted our love for them. 
They did this to us. After all, we did for them, how could they betray us like that?! We are hurting. We are left suffering. And we are expected to forgive them and move on?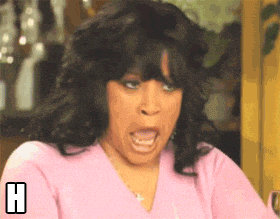 Whether it's a romantic partner, friend, colleague, or family member, betrayals hurt. Rejection hurts. It stirs up the resentment we already felt inside. This anger festers and our rage is overpouring. 
This probably triggered all the past hurt and you're reliving trauma you may or may not know you had. Everything you're feeling is valid. You have a right to feel this way. 
Now you have a choice. 
You can marinate in these feelings. Let it solidify and cement to become a part of you. A part of who you are, how you love and act towards others. Or, you can acknowledge the pain you experienced, extract the lessons you needed to learn from it, and give yourself permission to heal. 
Breaking old habits
I've been in scenarios where I dug myself deeper and deeper into my victim mindset. Talked about all the things this person did to me. I brought up the pain, suffering, and trauma I experienced. I cried, made fun of, and put them down for what they said, did, and put me through. It felt good letting it out and even better turning other people against them. 
After some healing and deep work, I realized I was the one who kept the relationship going post mortem (protesting behavior). I was investing energy into a (one-sided) relationship that could never give me what I needed. 
I knew deep down they weren't going to change. As much as I had hoped they would love me enough to change for me, that simply wasn't going to happen.
The reality is this desire stems from an unhealed trauma wound – to feel worthy and good enough. 
I desperately wanted to be good enough for them to change. And this change would have to take place at the core of who they are. It required them to work on themselves to love me the way I needed to be loved. I wanted so badly for them to change for me and to keep me in their lives. 
Sure, I could have stuck around, continue the suffering, hope one day my fairy tale wishes of being "good enough" would come true. Maybe, they will wake up one day, realizing their mistakes (!!!) and do some kind of grand romantic gesture like the romcoms I loved watching as a kid.
Or… I can reclaim my energy and work on myself so that I am good enough for myself.  
I chose the latter. I choose to let go of my protesting behaviors. Let the connection between us fade away. I set boundaries for myself and them. Reduce, limit, and even eliminate how much contact we had, depending on the relationship and emotions I felt at the time so that I can focus my energy on myself. 
Managing expectations
I started focusing on owning my part of the relationship. 
Did I expect too much? Not because I didn't think I was worth it. More so grounding myself to see if my expectations were aligned with their capacity of the love they could give. Often times it wasn't. 
So I could stay upset they couldn't give me what I wanted or move on to someone who has the capacity to love me the way I deserve. Starting with myself. 
Another question I frequently ask myself is: Am I operating from a place of love, abundance, and care? Or is it a fearful, anxious love? Am I scared I can't find someone to love me? Did I hang onto them too tight to see they were the wrong person all along? 
Do I value myself and what I have to offer? Asking myself this helps me realize I have more options than I'm giving myself credit for. And I don't have to stay if a person doesn't understand how to love me, especially if I've communicated my needs with them on more than one occasion.
What I learned from growing out of toxic relationships with my family, friends, and partners is I don't need to let someone else's actions, choices, and capacity for love define who I am. I am worthy of love. I am lovable. I don't need to prove my worth to them through my achievements, appearance, sex, or even affection towards them. 
If they cannot see I am worthy of love, respect, compassion, and even forgiveness (more so because they can't even give it to themselves), then there's nothing I can do or say to change their mind. 

It's not personal
I have seen people do incredible things when it comes to love. I have seen people do really awful things. When they do awful things, I've learned better methods to cope with it rather than being offended and reacting with anger, frustration, and self-sabotage.
One of the most liberating truths I've learned to accept is I don't have to take what other people say or do personally. 
Even if it's targeted at me, it doesn't have to be personal. Even if it feels personal, I don't need to accept it. Their reaction, more than likely, is based on their beliefs, interpretations, and projections. It can also be due to their own triggers and trauma wounds. 
Now, this does not mean I can't take responsibility for the mistakes I've made, especially when my choices, intentionally or unintentionally, hurt others. 
I don't have to let it define me as a person. Especially the person I want to be moving forward. I can learn from my mistakes, apologize for them, and course-correct for the future. But if I take it personally, beat myself up for it, get upset at them for what they said/did/reacted to, then I'm furthering the cycle of pain. 
I don't know about you, but I rather not continue to inflict pain onto others or myself.
Self-forgiveness and compassion are key here. And even if they're the ones who hurt me, this still applies. 
As much as I want closure and to understand why someone couldn't match up to the image I had of them in my head, I realized it won't give me the comfort I so desperately thought it would. It's not my fault they couldn't love me. But it would be my fault if I stay and continue to expect them to. This is especially true if that love is more than they're even capable of for themselves. 
Remember you can always pivot the energy you have from loving someone or a hurtful situation into loving yourself. 
Therapy can help if you struggle with this. 
Moving on with compassion and grace
We all have our own choices. 
Who to love, how we love them and how we show up in the relationship. We also choose how we show up and love ourselves, not just in times of emotional crisis but on a day-to-day basis. This especially applies to the little moments we have throughout the day. 
Do we keep promises to ourselves? Do we make time for ourselves? Do we respect, appreciate, and trust ourselves? 
Learn what you can from your relationships, both the good and growing points. Focus on selecting more emotionally mature and available partners/people, who can love you the way you love yourself. 
Learning how to love yourself maximizes your capacity to love and helps you operate from an abundance place of love rather than one of scarcity.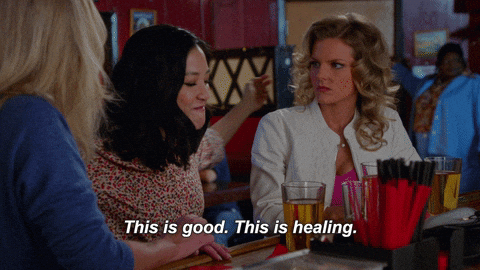 Lessons to be learned
If people tell you they can't love you the way you want them to, believe them. If they show you they can't love you the way you want them to, accept it and thank them for being honest. Take whatever time you need to grieve that relationship and the future you had hoped to have with them, then reclaim your love. 
Invest yourself in meaningful relationships that can give you what you need. ESPECIALLY the one you have with yourself. We get to choose how we respond to the world around us. We can continue to accept less than what we deserve or do the work we need to heal and love ourselves and others (preferably new people) better. 
You are lovable. Do not let anyone's actions define you, your worthiness as a person, or your worthiness of love. 
How they choose to love you is their choice. How you choose to love them and most importantly, yourself, is yours. Choose lovingly. 
Happy healing 🤍