We all feel discouraged from time to time. We get frustrated for not aggressively working on our goals and angry at ourselves for not better managing our time and focuses. We may even feel powerless if our problems become too overwhelming.
No matter how hard we try, we feel as though we will never figure our way out of this mess and we sink deeper into self-guilt and rejection. Whether it's an issue with work, relationships, family, a cause we really care about, or any personal issue, it quickly snowballs into something else. You experience one major problem in one area, another issue problems up, and soon, the foundation starts to crumble. 
Before you know it, you're surrounded by multiple fires you're trying to put out and no idea how to control it. You try to mend things over here while addressing issues over. Eventually, you're too exhausted to keep going and take a break. Before you know it, you're holding onto any excuse to not go back and fight in a losing battle.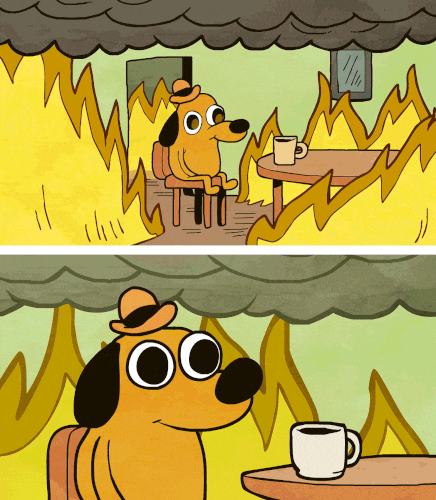 When you're feeling demotivated and developed avoidance to face your issues, it spreads like cancer. If left unresolved, it spreads to other areas in your life and festers to develop denial and extensive procrastination. This deadly combination furthers your guilt and self-hatred. It triggers your insecurity for not working towards your goals. The vulnerability of it all is you want so badly to do the right thing, get back to a good place and serve your purpose but your ego is damaged and you're too discouraged to fight back.
I've been to this place before. My personal hell is the soul-crushingly dark and dreaded "rock bottom". I hated myself every time I found myself there because I was so disappointed in myself to feel so low, sad, and unproductive. All I wanted to do was to better myself so I can better serve my community. I can't do that if I'm broke, distracted, and unable to write or get anything done!
Whenever I tried to tackle my to-do list, I was kicked back down. Each time, I fell farther than the last. I wanted so badly to get shit done(!!!)! Instead, I got stuck in this shituation (I said what I said), so I can't do that. I hated myself for letting everyone down and kept reminding myself of all the people who would suffer if I didn't overcome this. I knew in order to move forward with my personal development, I had to develop better habits – practices and activities that could get me out of my rut. 
Before I could get back to achieving my goals and serving my purpose, I had to put my ego aside and work on myself. I needed to feel better and regain my motivation. Bit by bit, day by day, I focused on taking care of myself, regardless of how uncomfortable it made me feel.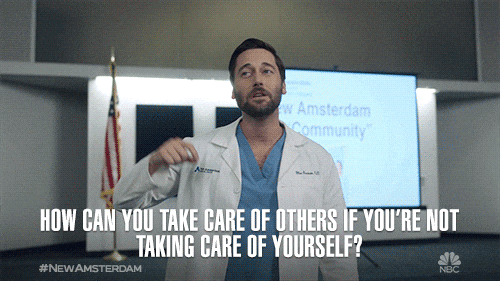 The hardest part of this whole experience is getting started. You have to commit to rebuilding your self-confidence, your drive, and take back control of your life. Unfortunately, it's natural to beat yourself up for struggling with problems you can't yet resolve. It overwhelms you with sadness and depression. 
Overcoming your demotivation can be a challenge but I'm here to help you take back control of your life. You don't even feel like yourself anymore because you're going to feel even better. Before you get too excited, don't have the expectation that you're going to bounce back right away.
Personal development isn't a quick fix but a collection of experiences over a lifetime. That's why I call it a personal development journey (PDJ). 
I'll be honest, it's going to be hard because you need to confront your inner thoughts and face your trauma. That's why in order to overcome this, we're going to start on the inside and understand what's really going on. The best part is we're going to do it together!
Here's what we're going to do and what to expect
In this series, I'm going to help you overcome your lack of motivation, achieve your goals and serve your purpose. As I mentioned before, it's going to take work. You're going to come across the not-so-pretty parts of yourself (you know, the aspects you like to sweep under the carpet and pretend that's not who you really are). Before you freak out (stay with me people), that's much later down the line. We're going to start nice and slow by helping you feel good about yourself again! We're going to progress in terms of experience energy levels (more on that in a bit) so by the time we get to the hard stuff, you'll be empowered to do so!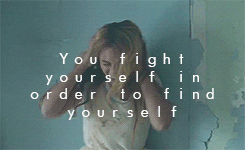 I'm going to share with you what helped me and other people overcome their demotivation. This will help you whenever you're feeling stuck or trapped in your shituation (and yes, I meant what I said). To better help you, I'm going to group activities together based on effort and energy levels (why? Because I've been there and I get it!) and help you progress to bigger and more drastic lifestyle changes that will help you achieve your goals and serve your purpose. 
A friendly note to you while you're reading this: Please be kind and gentle with yourself. It's obvious you're going through a tough time. That's ok! It happens to all of us. (Most people simply don't talk about it until 20 years later when they're giving a TedTalk and making millions of dollars. No one's expecting that of you, by the way.) The point is to take care of yourself and start feeling confident again.

If for any reason, you're having dark and harmful thoughts, I encourage you to speak to a mental health professional. I've been there and it is a scary place to be. This is not the time to be ashamed or embarrassed. I want you to be the best you can be. In order to do that, you need to take care of yourself. I know you will get through this. You have so much left to do and way too much to offer, even if it doesn't feel like it right now. So, if you need a little extra support, please get and accept help. (Bonus, the extra time and attention to focus on what you want and need can actually feel great!)
We're going to start with low barriers to entry activities. These practices require light energy and effort. They are intended as helpful pick-me-ups for immediate relief. TLDR: Take a break and be compassionate to yourself (but really, you should read the rest of this article).
Take deep breathes and check-in with yourself
Physically and mentally checking in yourself can allow you to get insight into how you're doing, feeling, and help navigate through difficult situations. For me, this practice helped me manage myself through arguments, uncomfortable public confrontations, and even getting fired from a job.
Whether I'm with someone else or alone with my anxiety, as soon as I noticed things were taking a wrong turn, I focus on my breathing. I do my best to maintain my composure until the worst part passes. This way, I can handle the shituations with grace, dignity and preserve any unresolved feelings for when I'm in a safe space to do so.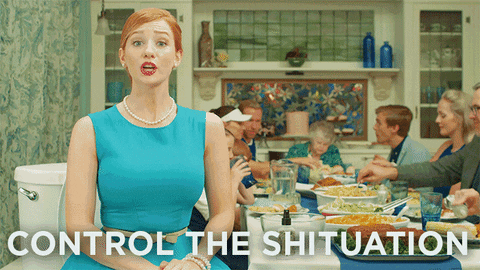 Don't think taking deep breaths will help? Here's what happens to me!
Whenever I'm in stressful situations, I'm typically not my best self. My body tightens up, I take shorter breaths, and my adrenal is kicking, preparing me for a fight. At that moment, I try to catch myself, refocus my attention on my breathing and shift myself from anger/frustration/stress/depressed to calm and composed. Deep breaths in my nose, out my mouth, and repeat. I do this a few times until I can feel the muscles in my body relax, my shoulders loosen up and my focus cleared. Then, and only then, will I prepare my response, instead of simply reacting to what's happening in front of me. 
Meditate 
Practicing meditation has helped me manage my depression, anxiety, and overall composure during times of great distress. Do a body scan and reevaluate what's going on. You don't have to pay for any expensive classes or apps, Youtube has plenty of great meditation music, guided meditations, and more. Here are some of my favorites!

Regardless of whether you're a novice or an experienced yogi, there is a wide range of meditation techniques that can work for you. My favorite is what I call, the "lazy meditation". It comprises a few practices, most of which are laying down. It consists of playing (free) guided meditations, affirmations, or binaural beats as I go to sleep, when I wake up, or whenever I want to lay down and spend some me-time.
It's my "lazy meditation" because I am not always successful at letting go of my thoughts. Heck, sometimes I lean into them and daydream/carry out to the conversation/plan out my day/work out the details of the event/etc, while it plays in the background (sinking into my subconscious). Once I finish sorting out what I need to (and sometimes jolting down a reminder for later), I bring my attention back to my breath and the meditation. See? Lazy! But hey, it allowed me to make meditation work for me, instead of pushing it off because I was bad at it. It's also ok if you fall asleep during your meditation! Your subconscious is still absorbing the meditation and/or the affirmations (more on this next!).

Over time, I was able to calm my hyperactive brain, while spoon-feeding it positive goodness to munch on. Give it a try! P.S. It's also a great excuse to leave a situation and be by yourself. I've left plenty of arguments to go "meditate and work on myself", which I did for the record.
Practice affirmations and self-soothing techniques
In addition to meditations, using affirmations helped me combat my negative self-talk and thoughts. I've practiced building confidence, attracting wealth and abundance, living my purpose, and even manifesting my dream job! There are also different themes of affirmations, you will definitely be able to find one that fits your needs.

I've also built an arsenal of my own affirmations in times of need. I take a deep breath and gently talk to myself. "You're ok Melissa." Breathe in, breathe out. "Everything's going to be alright." Breathe in, breathe out. "You are safe." Breathe in, breathe out.  "You are enough and you are loved."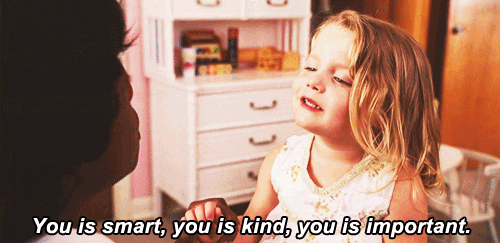 One of my favorite affirmations is a quote shared by Golden Globe winner, actress Gina Rodriguez, "Today is going to be a good day. I can and I will". This has helped self-soothe any anxiety I have in the morning and kick start my day. 
Say whatever you need to say, no matter how silly it feels! This is the time to show yourself kindness, love, and compassion. The goal is to feel better and more like yourself again. Give yourself permission to heal and forgive yourself for the shame, guilt, and all the feelings you've been hoarding. 
Get dressed up
Speaking of feeling better, sometimes looking good helps you feel good! If you're in a slump, take a nice shower or a bath. Not a quick rinse or your normal cleaning routine. No! Take your time, use all the products you have and treat yo self! Then, put yourself together and wear something nice! You don't even have to go out (unless you want to!).
Getting out of your pajamas, sweats, and activewear can lift your spirit. Put on your favorite outfit, maybe even that special piece you've been waiting to wear but haven't found that occasion to yet *wink wink* Take your time doing your hair/grooming, skincare, makeup, WHATEVER you want to make yourself feel gooooood.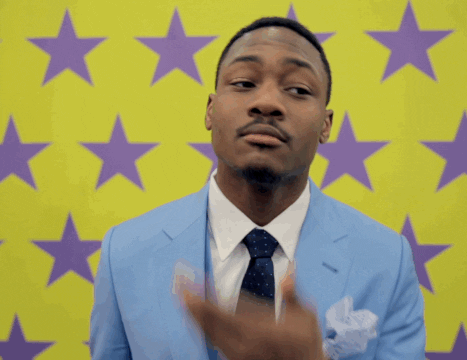 It doesn't matter if you're going out or staying in. You can still dress up just for you. If you want to show off how good you look and feel, take yourself out, video chat with someone or take some sexy pictures (not nude, people!!!). You don't have to show it to anyone you don't want to (again, taking nude pictures can cause issues later down the line. Don't send them, especially when you're vulnerable and/or looking for/trying to give validation). 
The purpose is for you to feel good about yourself! 
Eat something (preferably healthy)
Another way to feel good about yourself is to take care of your body. Feed it what it needs. I know, whenever I'm overworked, exhausted, or depressed, I either forget to eat or I overeat (in the hopes of making myself feel better, but really it was to fill a void). Take a break and focus on feeding your body. 
Enjoy your favorite meal, a fun snack or maybe swapping out a meal for a healthier alternative.  It's ok to indulge yourself once in a while is fine but it's important to remember, everything in moderation. Also, drink plenty of water! Hydration is key people! It will make you feel better, look better, be sexier! Don't be thirsty 😉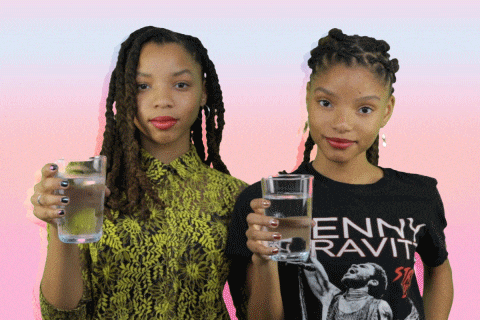 Take a nap
Sometimes, I'm just simply… over it. I'm sure you have felt this way too and it's ok! When I'm at my limit, I excuse myself and take a nap. Taking a nap not only gives me a break from reality (especially when I'm emotionally distressed), it gives my mind and body an opportunity to rest and recover. *yawn* after my nap, I would feel refreshed and have a better sense of clarity to figure things out… *crawls under blanket and cuddles pillow*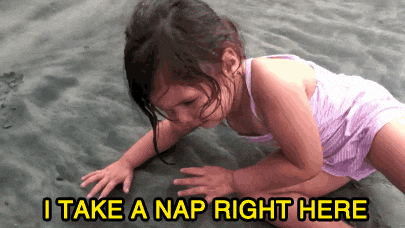 Enjoy something funny, happy, or inspirational!
We all need an escape every now and again. An opportunity to turn our minds off and enjoy something fun/interesting. Comedy shows, sexy dramas, and dramatic telenovelas are some of my favorites. 
A few of my recommendations include:
Maybe you can rewatch some of your favorites!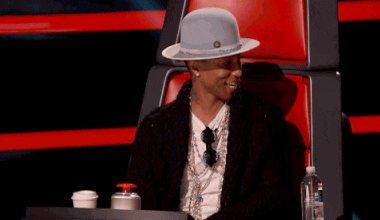 Naturally, too much escapism can be harmful as it can fester into denial and chronic procrastination. Pro tip: Set a time limit for your meme rabbit hole and Netflix binging. You can even treat it as a reward after you've done some work that will help progress you forward.

If you're feeling up for it, you can even try something productive! Read an interesting article or a good book. Watch a Youtube video or podcast on something you don't know much about. Start with topics you enjoy, progress to something educational and then focus on content that can help you refine a knowledge or skill set that will help you reach your goals. 
Take some Me-time
I cannot emphasize this enough! Take time to yourself and take care of yourself! Self-care looks different to everyone. You can start with the basics, from bubble baths and lighting candles to canceling plans because you're not up for it. Take yourself out to dinner, pick up something for your collection (I collect crystals, it's a whole story I'll go into later in the series), or go on a hike.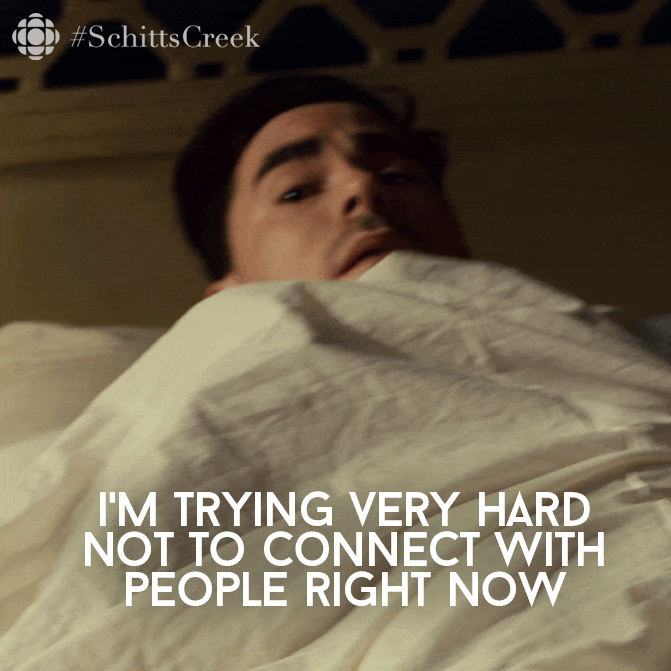 Do whatever will make you happy, feel refreshed and de-stressed.
What's your favorite thing to do during me-time? Share with us in the comments below!
Practice gratitude
This one can be a challenge. It's hard to think about the good things in your life when you feel like shit. Whenever I was depressed, experiencing anxiety or suffocating by my problems, I closed my eyes, took deep breaths, and think about anything I am grateful for.

It doesn't have to be grand or luxurious. I was grateful for my comfortable bed, the meal I had, and the friends that checked up on me. I was grateful for the opportunities I was given, the skills I developed and my natural curiosity. I was grateful for the space to meditate, the air I breathe, and the ability to do work on something I love.

At first, my inner critic was quick to slip in her sly commentaries but I persisted. I reflected on areas of my life I took for granted – I was grateful for my healthy and able body, being able to receive an education, and parents who did the best they could to set me up for success. I went on and on until I couldn't hear her voice anymore.
As silly as it felt, thinking about the positive aspects of my life helped me combat the negative self-talk, thoughts, and criticism. Practicing gratitude helped ground me by focusing my reality, which includes a lot of great things too! The more gratitude I showed, the more I received things, experiences, and people to be grateful for!
Whenever I'm feeling unmotivated, I am paralyzed by my shame and self-doubts. Guilty for not being able to solve my problems and achieve my goals, I am overwhelmed by my own limitations and frustration. Slowly introducing feel-good activities encourages me to wiggle my way out from under the weight of my anxiety.

Activities that require light energy and effort helped me start to feel better again. It allowed me to rebuild my self-confidence. Once I developed a sense of normalcy, I experienced glimpses of hope and desired to build on that momentum. By then, being proactive felt better than moping around. Focused on regaining a positive mindset and developing healthy habits, I felt empowered to overcome my depression so I just ran with it.
As I mentioned, this is Part I of a III-part series, broken down by effort and energy level. If there are things you did that helped you overcome your lack of motivation and depression, please share below!
Inspired by BM, Katarina Minich, Gina Rodriguez, and Brian Nguyen
Influenced by Napolean Hill, my depression, and a whole lot of meditation
Contributor's Bio:
Melissa Thi Le is the Founder of Strive With Me, a business owner, and community leader. She loves learning about personal development, business, and social impact as she builds a life dedicated to combating social issues affecting millions of people. She created Strive With Me to build a community to support each other on their journey towards achieving their goals.
You can reach Melissa by sending her an email at Contributor@strivewithme.com or joining our Facebook Group. You can read more about what Melissa is striving for here and more of her articles here.
If you're passionate about learning new ways to advance in your personal development journey and make a difference, sign up for our community below!